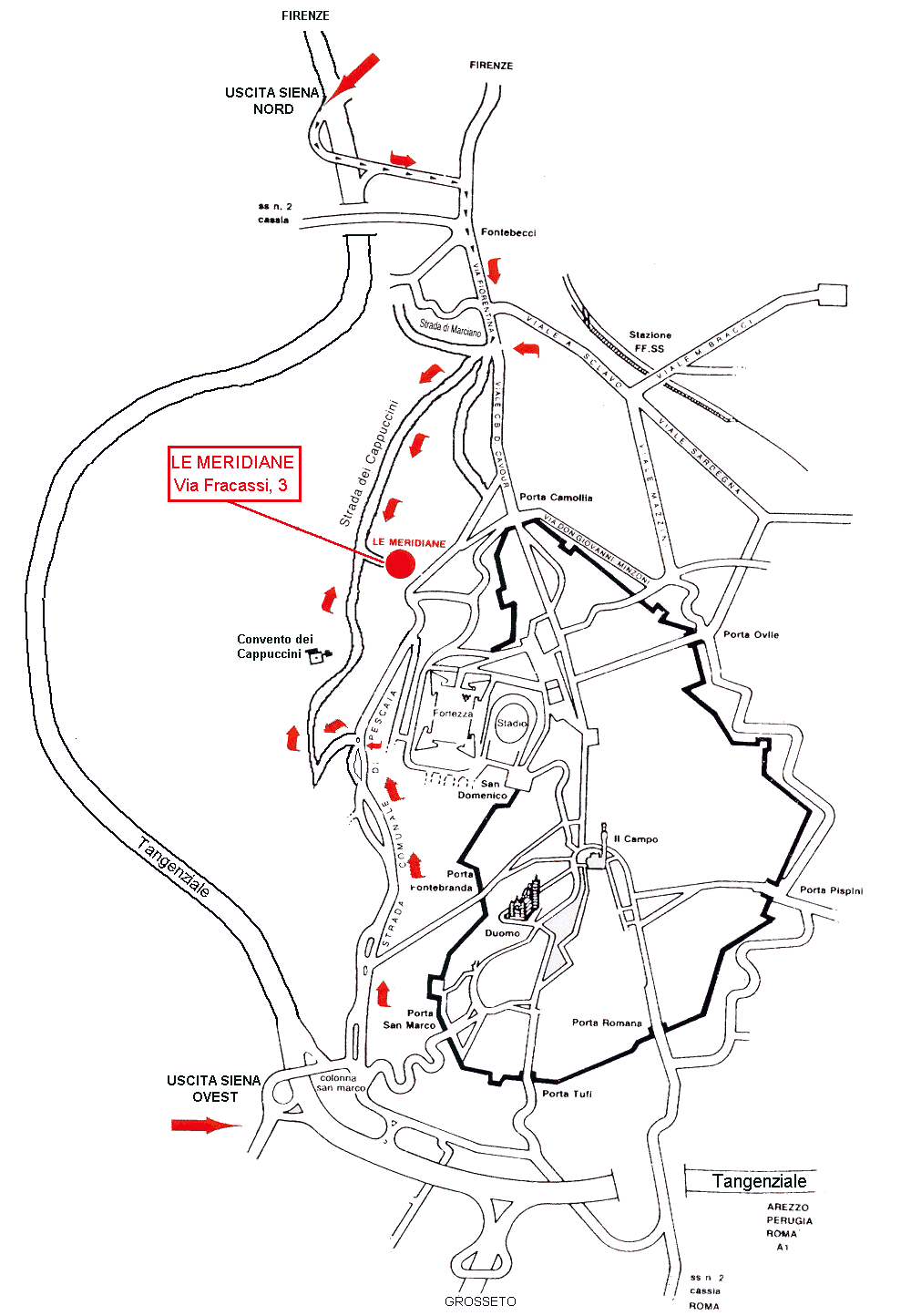 Come raggiungere il Residence Le Meridiane:
Dalla tangenziale di Siena, prendere l'uscita Siena Ovest. Al primo incrocio procedere in direzione Siena Centro; dopo circa 50m c'e' una grande rotatoria, dalla rotatoria prendere la terza a destra (direzione Porta Camollia), procedere per circa 1 km su questa strada (Strada di Pescaia), dopo il distributore "Total" voltare a sinistra in Via di Collinella seguendo le indicazioni "Cappuccini" o "Le Meridiane". In cima alla salita voltare a destra per Strada dei Cappuccini. Passato il Convento dei Cappuccini, Via Fracassi e' la seconda traversa a destra.

Directions:
From the "Tangenziale" of Siena exit "Siena Ovest". At the first crossroad go direction "Siena Centro". After 50 metres you will find a big roundabout, from the roundabout take the 3dr street on the right, direction "Porta Camollia". Proceed on this road (Strada di Pescaia) for about 1km and turn left after the car-wash, direction "Cappuccini" (follow the arrow "Le Meridiane"). After 500m, on top of the hill, turn right on Strada dei Cappuccini. After the Cappuccini monastery take the 2nd street on the right (Via Fracassi).


Prenotazione

Back to Le Meridiane